#

Hardcover:

288 pages


#

Publisher:

John Murray

UK (8 Mar 2007)



#

Genre :

Historical Fiction



#

Author's

Website





#

BBC Timeline:

Bangladesh






Dear Husband,
I lost our children today.
This evocative opening line is from a book by a young author of Bangladeshi descent,
Tahmima Anam
, and it is set in Bangladesh against the backdrop of
Bangladesh's fight for Independence from Pakistan in 1971
,

a war in which Nixon, the then President of America supported Pakistan and where India supported the breakaway Bangladesh.
To fully appreciate the novel, here's a little historical background

:
When the British left India in 1947, they divided India into two states, India and Pakistan. Unfortunately for Pakistan, 1,500 miles separated West Pakistan from its Eastern Provinces

"on either side of India like a pair of horns"

and the eastern provinces became known as Bangladesh in 1971 after it secured its Independence from Pakistan in a bloody battle.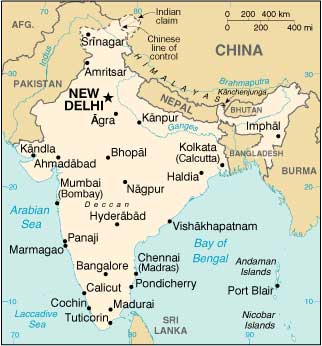 When I first heard about this book on

BBC's Radio 4

I did a little jig around the room because, it is not often a Bangladeshi writer is propelled to international fame...the last author to have appeared on the bestseller's list was

Monica Ali for "Brick Lane"

, but whereas "Brick Lane" was essentially an immigrant story,

"A Golden Age"

explores how the fight for independence affected the lives of normal people living in Bangladesh or East Pakistan as it was called then, their trials, their tribulations and most of all, the sacrifices they had to make in order for their country to be free from Pakistan.


The story centers around one family,

the Haques

, with smaller stories of the other people who happened to interact with them.

Rehana Haque

is a plucky, single mother bringing up two teenage children, 19 year old

Sohail

and 18 year-old

Maya

. When war breaks out, Sohail and Maya like many young, idealist students of that time, join the Guerilla independence movement and become freedom fighters. Rehana, knowing that she has to make her own contribution, offers her guest house to the Movement. This move on Rehana's part is the ultimate sacrifice because she originally hails from Karachi in West Pakistan. The book follows the lives of these three main characters closely, giving the reader a fictionalized account of what people living through the war might have gone through.


The author who is too young to have her own memories of the war has based her story on what her grandparents and parents told her, creating a wonderful and fairly authentic tale of her nation's birth. The other reason I did a little jig around the room when I heard about this book is because of its subject matter....I was a young girl in Bombay when Bangladesh requested India's help in their fight for independence and I remember so clearly, Pakistan retaliating by dropping bombs on India. Every night, volunteers would walk past our apartment block shouting

"lights out, lights out"

and my father would stick "black out" paper onto all the windows of the house and shut them tight. Curious little kids that we were, we would run onto the balcony to observe the

"fireworks"

...little did we know they were bombs in the distance.

If any of you have any recollections of the

1971 war

Indo-Pak war

, do please share.


I consider "A Golden Age" a hugely important book, because, as far as I know, this is the first time the events of 1971 have been set forth in a novel in English and published by an International publishing house. "A Golden Age" has echoes of Shawna Singh Baldwin's

"What the Body Remembers"

and Chimananda Adichie's

"Half of A Yellow Sun",

Tahmima Anam is a truly talented writer
. Although Anam traces the Bangladesh war, its losses, tragedies, displacement, sacrifices, sorrows etc. she does so in a way that doesn't overwhelm the reader and for that I am grateful, also, this book, while it may be about the war is also a book about a mother's love for her family and the extent she is willing to go to to keep her family intact.

Though the events of 1971 Bangladesh are half a world and 40 years away, they still have much to teach us and we have so much to learn. Tahmima Anam has written a book every Bangladeshi or indeed every person interested in in this tragic event can be proud of.

If you can, do take a listen to Joan Baez's song about this war. It is called,

"Song For Bangladesh"

and can be found on YOU TUBE. It made my hair stand on end. Also, George Harrison's

"Concert For Bangladesh"

is a must-visit!



First Memory:



Radha

has tagged me for an earliest memory recall. I have so many memories it is hard to pinpoint what might have been the first one.

It may have been:

a. my grandparents coming to visit us every evening with cookies for us children...

b. or the half-naked beggar-lady that came to our apartment block everyday around lunchtime crying out for something to eat...

c. Oh wait, it could have been me dancing and clapping to my father's cherished LP of the Beatles song, "Oh blah di-oh blah da!"

I am afraid I am totally unable to tell you which one is my earliest memory. Here's hoping

Sanjay,

Beenzzz

,

Olivia

and anyone else that might like to play fare better than I did!



And finally, here's a fun thing I picked up from

Myutopia's

blog:

Click here to try it for yourself, it's the Flickr Word Game